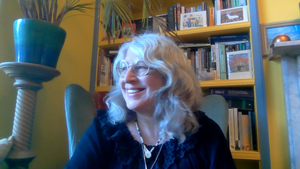 Psychotherapy, Trauma Counselling, EMDR & Supervision - Cheshire & Staffordshire
JESSICA WOOLLISCROFT

EMDR EUROPE Accredited Consultant & Facilitator
UKCP Registered Psychotherapist
Professional Member ISSTD
Graduate Member BPS
Approved Voluntary Register of the Professional Standards Authority

IMPORTANT UPDATE
Thank you for taking the time to visit my website.
I do occasionally have space for new clients and supervisees, but should my practice be full I would encourage you to contact Brightstone Clinic, where there are a number of skilled and experienced practitioners, who may have places available. This also applies to those seeking EMDR supervision.


Jessica specialises in the assessment and treatment of complex trauma in adults and takes NHS, social services, police, medico-legal and private referrals. Complex trauma may arise as a result of childhood neglect and abuse but can also follow difficult experiences in adulthood. .

Jessica offers psychotherapy, trauma counselling, EMDR and supervision from her private practice based at Brightstone Clinic, Brightstone Clinic, 11 Hope Street, Sandbach, CW11 1BA off Junction 17 of the M6. . The practice offers comfortable and attractive consulting rooms within easy reach of Stoke on Trent, Crewe, Congleton, Alsager, Audley, Biddulph, Holmes Chapel, Kidsgrove, Middlewich, Newcastle Under Lyme and Rode Heath.

Registered with Counselling Directory. You can read about some of Jessica's work and interests HERE.
How might psychotherapy or trauma counselling help you?
Jessica is experienced in helping people who are having difficulties with :

Coping with stress
Rebuilding their lives after trauma
Understanding the meaning of depression and overcoming it
Managing anxiety
Low self esteem
Transforming hurtful relationships
Resolving confusion and questions about identity
Coping with life stage issues (such as divorce, relocation or illness)
Shock following on from overwhelming events
And making sense of painful, repetitive and unhelpful experiences.

If you are having difficulties in an area that is not mentioned above, please feel free to contact Jessica. You may well be able to work together. If not, then Jessica is often able to refer to a service that would be more suitable for you.
Is Jessica the right therapist for you?
Jessica's therapeutic approach is truly integrative and includes insights from humanistic, psychodynamic and body psychotherapy approaches. This means that you do not have to fit into a narrow way of doing things to suit the training model of your counsellor, because

"we work collaboratively to find the therapeutic approach that makes sense to you and supports your own healing process."

Jessica maintains a professional practice by working to the Codes of Ethics of her professional accrediting bodies, making good use of regular supervision, ongoing training, collaboration with peers in the field and research. To find out more do not hesitate to contact her.
Clinical Supervision and Consultation
Psychotherapy, Trauma Counselling(EMDR) and Supervision in Cheshire and Staffordshire - Alsager & Sandbach - Near Stoke on Trent, Crewe and Congleton